In today's digital age, cyber attacks and data security vulnerabilities pose a serious threat to companies. These vulnerabilities can arise from various factors, such as weak security systems, failure to update, or irresponsible actions by employees. Cyber attacks can result in financial losses, reputation damage, or even the loss of crucial data, adversely affecting the entire company. Therefore, it is vital for companies to continuously monitor and enhance their data security strategies to ward off cyber threats. One effective method to gauge a company's security weaknesses is through penetration testing.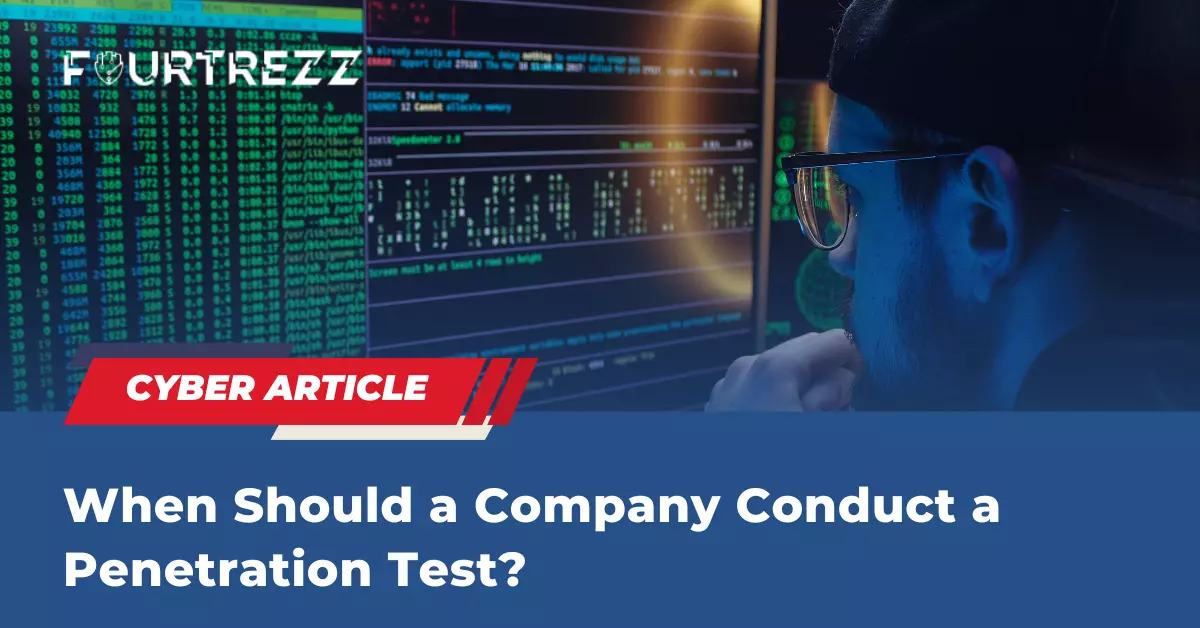 What is Penetration Testing?
Penetration testing, or pentest, is a technique used to evaluate a company's information system security by mimicking real-world cyber attacks. The aim is to uncover vulnerabilities that could be exploited by hackers to access or damage company data. This testing can be carried out internally or by professional pentest service providers. By undergoing a pentest, companies can identify their security flaws before they are exploited and improve their security strategies and configurations.
When Should a Company Conduct a Penetration Test?
Determining the right time to conduct a penetration test involves considering several factors. Each company has its own parameters and requirements that should be taken into account. These factors include the type of services provided, the volume of data managed, frequency of system changes, and the criticality of the data. This article aims to help you analyze these factors to decide the best time for penetration testing.
Annual Security Health Check
Penetration testing is an essential part of a company's annual cybersecurity health check. Just like the human body requires regular check-ups to detect early signs of potential health complications, a pentest assesses the state of a company's cybersecurity framework. Companies should consider conducting a pentest at least once every 12 months. Cybersecurity experts recommend regular penetration testing to ensure that the company's cybersecurity approach is up-to-date and that potential vulnerabilities are identified and rectified. It also ensures workforce compliance with necessary security measures, minimizing the chances of security breaches.
First-Time Penetration Testing for Companies
If you're a business owner who has never conducted a pentest on your company, you should do it immediately. While many businesses, especially small ones, may think it unnecessary, the increasing frequency of hacking attacks makes it imperative. Therefore, don't delay your first penetration test.
The test will provide in-depth insights into your company's cybersecurity preparedness and point out vulnerabilities in your systems and applications. Your first pentest will serve as the foundation for future testing strategies and support more effective implementation.
Regulatory Compliance
Several regulations, authorities, standards, and certifications either require or recommend penetration testing. Renowned regulations like HIPAA, PCI DSS, GLBA, and SOC 2 mandate that relevant organizations perform regular pentests. Companies often plan their pentest frequency based on these regulatory frameworks. Some laws stipulate annual testing, while others suggest semi-annual tests, depending on the compliance requirements your company needs to fulfill.
Consider Penetration Testing When Adding New Hardware or Software
In today's tech-savvy era, new software systems or hardware devices appear almost daily. Many companies routinely acquire various hardware and software. If you've recently made significant changes to existing hardware or software, you may need to reconsider your penetration testing. Updated hardware or software could make previous information security strategies less effective. Moreover, you might need to reconfigure your current infrastructure to align with the updated technology. Therefore, organizations often conduct a pentest after purchasing new hardware or software systems.
Penetration Testing Before or After Security Audits
Security audits are part and parcel of maintaining a cybersecurity infrastructure and complying with regulations. Many companies conduct penetration testing in the run-up to security audits to ensure all data protection components are functioning properly. Pentests act as a rehearsal before the actual audit takes place. On the other hand, post-audit pentests are also essential to identify the root causes of potential security issues and take proactive preventive measures.
Benefits of Penetration Testing for Companies
Penetration testing offers several advantages, including:
Identifying system vulnerabilities before they're exploited by hackers.
Enhancing the company's security strategies and configurations.
Boosting the company's reputation as a responsible and trustworthy data custodian.
Meeting regulatory, authority, and certification requirements.
Increasing workforce awareness and compliance with necessary security measures.
Providing crucial data for stakeholder reports on the company's cybersecurity status.
In conclusion, penetration testing is an effective method for identifying and managing vulnerabilities in a company's information systems. Companies should consider regular testing, at least every six months or whenever significant system changes occur, to ensure ongoing protection of their information systems and customer data.
For more information on our penetration testing services and how we can assist your company in enhancing its cybersecurity, contact us today.