As an organization or individual, we certainly want to be assured that the network being used is secure and protected from external attacks. However, how can we be certain that the network we are using is truly secure without adequate testing?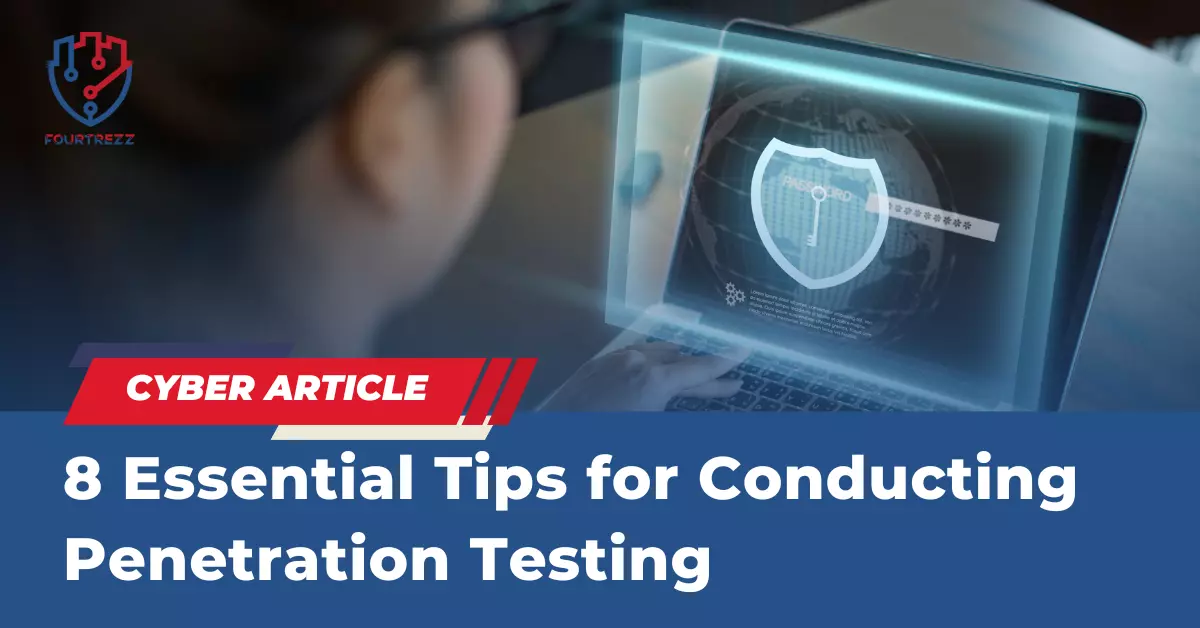 Penetration Testing, or pentest, is the process of testing IT network security by looking for possible security loopholes in the network. The objective of this testing is to discover vulnerabilities in your network so they can be fixed. Penetration Testing is also known by the terms Red Hat or White Hat, where the pentesters will conduct ethical testing to find security loopholes. There are several ways to perform Penetration Testing either manually or automatically. This testing will cover testing on servers, web or mobile applications, wireless networks, network devices, mobile devices, and other exposure points. With so many things to test and options available, it's important to ensure that you are testing correctly and getting optimal results from the testing.
To ensure you can evaluate your network security well, here are 8 essential tips to keep in mind when conducting Penetration Testing:
Test well, test regularly
Conducting tests regularly is crucial to ensure your network's security. You should perform tests at least once every quarter or whenever there are significant changes to your IT infrastructure. Since cybercriminals often look for security loopholes, there's no such thing as testing too frequently.
Assess your risks
Identifying and evaluating possible risks you may face is crucial before conducting security testing. This will help you determine your organization's security objectives and focus on testing. Thinking critically about your critical assets and how they would be affected in an emergency situation, like an email downtime, will help you determine the level of risk you may face.
Choose wisely
When selecting a tool for security testing, it's important to choose a tool that suits the needs of your organization or company and your team's capabilities. Many security testing tools are available in the market, but not all of them will be suitable for your organization. Prioritize ease of use when comparing solutions and ensure that the chosen tool can be used efficiently by your team. This way, you can ensure that the security testing conducted will be more effective and provide the desired results.
Have a plan
Penetration Testing is not something done haphazardly, make sure to plan well before doing it. Creating a clear plan regarding the scope of testing and the methodology to be used will ensure smooth execution of testing and provide the expected results. Make sure to have discussions and coordination with your team, create clear documentation, and determine clear responsibilities for each stage of testing. This way, you can ensure that the testing conducted can provide effective results and help you in improving your network security.
Stay flexible
The results of security testing conducted through Penetration Testing will often identify vulnerabilities in your network. Discovering these vulnerabilities will require changes to your security infrastructure so that these vulnerabilities can be fixed. These changes may include software or hardware updates, device configurations, or additional security layer installations. Moreover, it may also be necessary to prepare a security response plan to address possible emergencies arising from the discovered vulnerabilities. It's important to know this so that the organization can be prepared and responsive to the security threats found through testing.
Identify and Research Systems before Conducting Penetration Testing
Identification and research of devices, applications, databases, etc., is crucial in the Penetration Testing process, as it will give you a better picture of the system you will test. The more information you have about the testing target, the greater the likelihood of finding vulnerabilities in that system. This research can be done in different ways, such as conducting recon and gathering information from the internet, analyzing the system to be tested, or interacting with the system before testing is done. This way, you can determine the right testing strategy and maximize the possibility of finding vulnerabilities in the system.
Identify Attack Paths and Remediation Actions to Address System Security Issues
System security is often compromised due to a combination of several interrelated vulnerabilities. Identifying the attack paths used by perpetrators will provide a map of the main weaknesses in your system, so you can determine the points where remediation or corrective actions need to be taken to address the issues found.
Prevent Security Risk Assets through Work Environment Evaluation
Always be cautious and don't take unnecessary risks. Evaluate your work environment both physically and digitally, and think about every possibility that could threaten the security of your assets, so you can take preventive actions to avoid possible problems.
Fourtrezz, always reminds of the importance of testing your network security. Penetration testing can provide a clear picture of possible weaknesses in your system, so you can make the necessary changes to strengthen security. By following the 8 tips provided above, you can ensure that the Penetration Testing you conduct provides optimal results. Remember that network security should be a top priority, don't hesitate to test your systems regularly, and ensure you are always prepared to handle emergency situations by planning security responses. Thank you for reading this article, don't forget to visit our website at Fourtrezz for more information about our network security services.